Provide cost-effective nontoxic alternatives to other high- or low-density materials.
Ikonik® materials are composites providing functional properties such as densification, magnetization, or light-weighting by incorporating industrially-refined particles such as glass bubbles, glass beads, ferrite, steel, stainless steel, copper, and Tungsten. These particles are coated with Tundra's proprietary technology (TundraKoat™) and are compounded into thermoplastics allowing for functional properties. These products can be processed using standard thermoplastic molding equipment. Ikonik® materials can be used in the automotive, ballistics, sporting goods, general balancing & ballasting, and magnetics markets. The Ikonik® platform also incorporates mineral filler particles such as Calcium Carbonate, Talc, Mica, Titanium Dioxide, and others for polymer extension, improvement of certain properties, or a mixture of both.
Platform Benefits:
Increased processability and loading enhances the following properties:
Densification
Light-weighting

Reduction of Weight (Densities as low as 0.7 g/cm3)
Insulation
Low Dielectric Constant
Dimensional Stability
Cycle Time Reduction
Reduced Resin Demand

Thermal
Compression
Magnetics

Coated magnetic particles can be loaded into almost any polymer imaginable. Increased particle loading leads to greater end article magnetism.

Flexible Magnets

Tundra's coating provides increased product flexibility which in turn provides better magnetic wet-out and increased surface conformity. This results in a better product.
Scope of the Ikonik® Platform Today:
Particles
Steel/Stainless Steel
Ferrite Magnetics
The Future of the Ikonik® Platform
Ikonik® is Tundra's oldest platform and the platform with the most commercial success to date with rotational balancing weights and magnetic tape being the stars of the platform. That isn't to say that it has been used to its full potential. Tundra believes that there are many applications for the technology that have yet to be explored. Many products in the market could benefit from particle fill.
Particles
Hollow Glass Micro-spheres
Barium Sulfate
Talc
Kaolin
Alumina Trihydrate
Titanium Dioxide
Calcium Sulfate
Calcium Carbonate
Carbon Black
Glass Beads
Aluminum
Graphite
Boron Nitride
Diamond
Copper
Tungsten
Polymers
PVC
POM
PVDF
Nylon/PA
Polyethylene
Polypropylene
| Particle | Density (g/cm3) |
| --- | --- |
| Glass Beads | Up to 1.4 |
| Ferrite | Up to 3.0 |
| Steel/Stainless Steel | Up to 5.1 |
| Copper | Up to 7.0 |
| Tungsten | Up to 14.0 |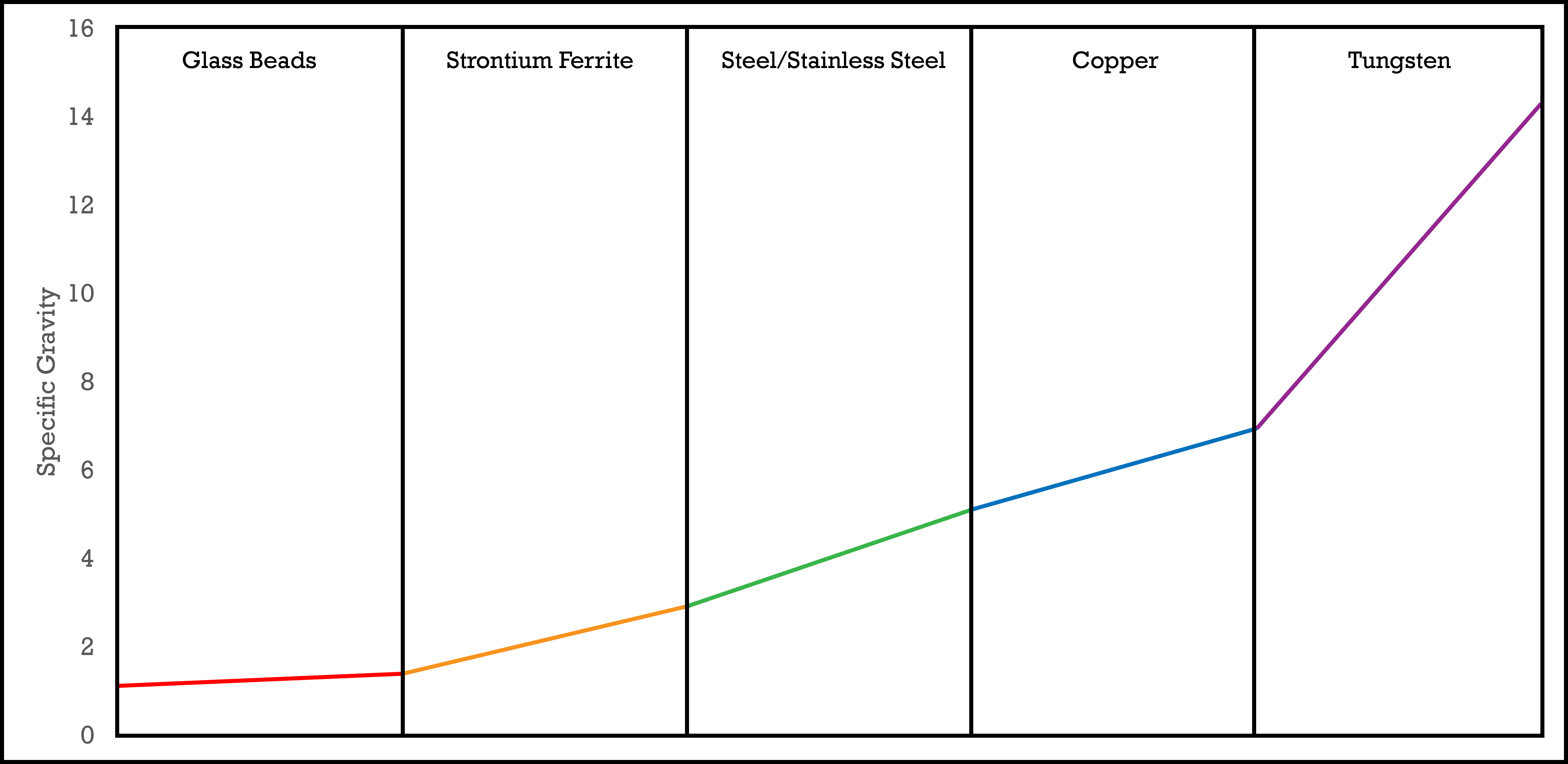 Tundra can assist you at any stage of materials innovation — from idea and development through technology transfer and production.